CELEBRATE YOUR CHILDREN'S FIRST HOLY COMMUNION AT BOSC AVENTURA SALOU
Paintball, Minigolf and Zip line for a unique full-of-adventures communion
Get ready to enjoy a frenetic communion. Do you dare?
Don't you know where to celebrate your children's communion? Would you like to prepare a big party where having your friends and relatives around emotion and amusement? In BOSC AVENTURA you will have the chance to celebrate your children's communion in a different, amusing and very original.
FACILITIES OF MORE THAN 8.000 SQUARE METERS IN THE COUNTRYSIDE TO HAVE A WONDERFUL DAY.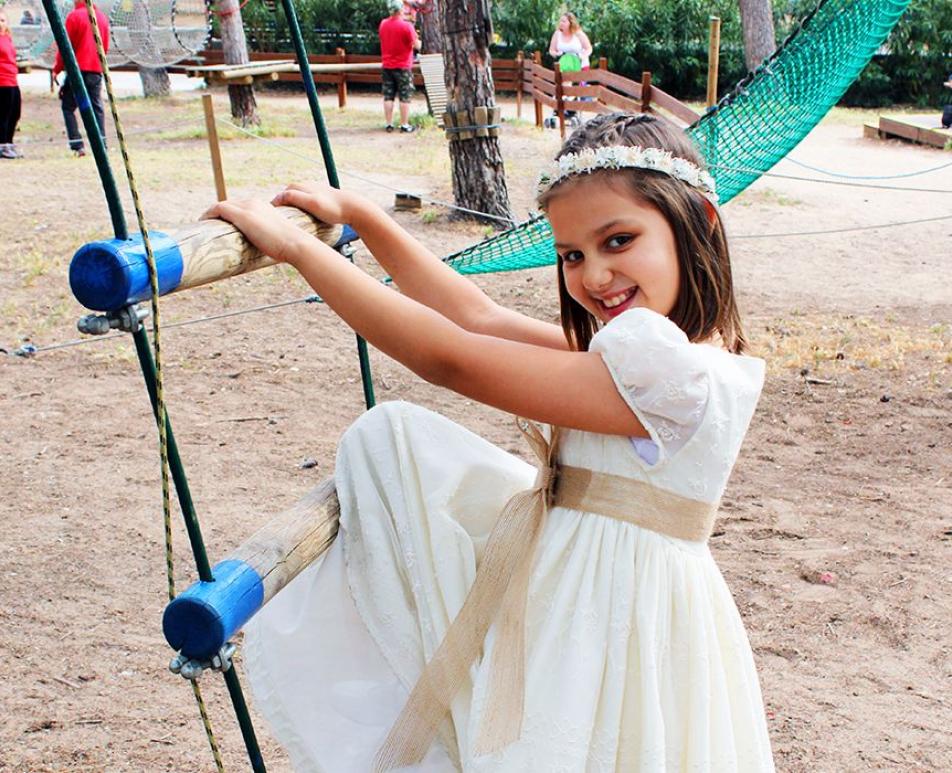 THE MOST ADVENTUROUS PLAN TO CELEBRATE A UNIQUE COMMUNION FULL OF SURPRISES.
Do you like this plan? Come with your children, Live it!
In BOSC AVENTURA make this celebration so important will become a very special day. We have facilities of more than 8.000 square meters where children and adults will enjoy different activities: Zip lines, Paintball, Minigolf and a Archery Tag.
This is your opportunity to celebrate your children's holy communion in the centre of Salou, in a privileged environment. You will discover a multiadventures park where the little ones and not so little are enjoying among the bridges, nets and zip lines on the trees safely. Find out more.
WOULD YOU LIKE TO CELEBRATE A UNIQUE COMMUNION WITH YOUR FAMILY? FOLLOW THESE RECOMMENDATIONS:
Sports shoes.
Comfortable clothes.
Long hair collected.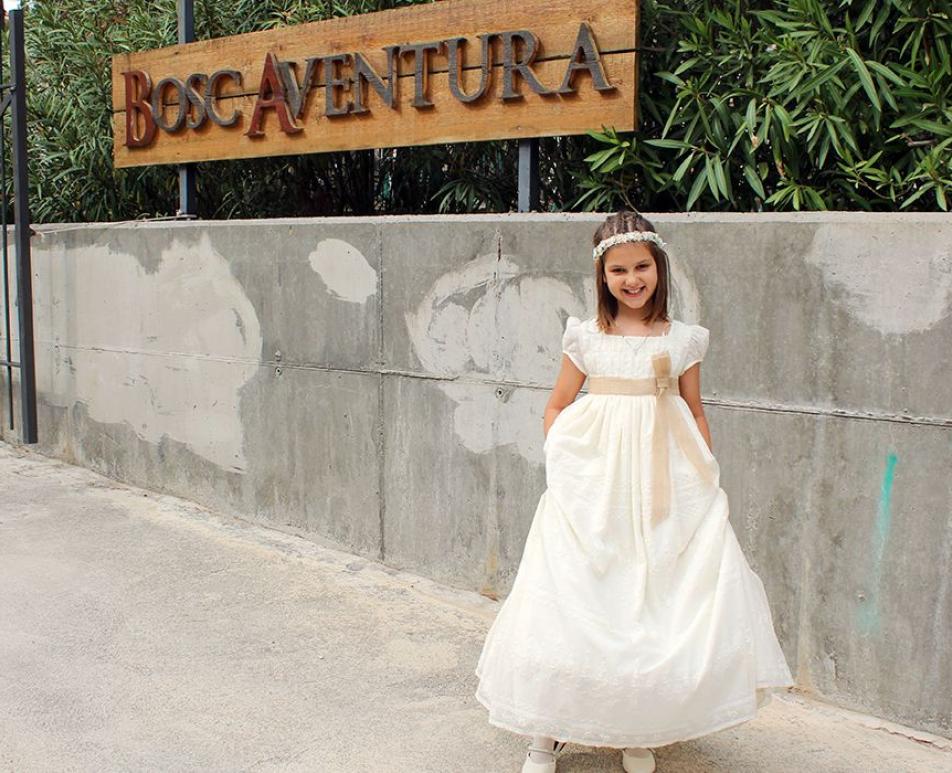 MORE THAN AN UNFORGETTABLE PARTY, BEST COMMUNION GIFT EVER!
IN YOUR FIRST HOLY COMMUNION, ENJOY A FANTASTIC
SNACK
Zip line, Paintball and Minigolf. After enjoying these games and having a good time, in BOSC AVENTURA you will recharge your batteries with a well deserve lunch where sandwiches, drinks, delicacies varied stuff. Nice!
5 MULTIADVENTURE ACTIVITIES FOR FEARLESS CHILDREN
Do you accept the challenge? They will have a blast, you all will enjoy as children.
PURE ADVENTURE, MAXIMUM ENTERTAINMENT.
WHAT ARE YOU WAITING FOR?
To book, it is needed a week in advance.
YOU HAVE DOUBTS? CONTACT US!