The most exciting fun appointment for all ages: Zip Lines, Paintball, Archery, Soft Paintball, Minigolf ...
BOSC AVENTURA SALOU
MULTIADVENTURE
PARK
The appointment with the most exciting amusement for all the ages.
ADVENTURE ACTIVITIES AND A LOT OF FUN TO ENJOY AN AMAZING DAY WHAT'S YOURS?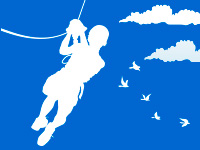 ZIP LINES
Would you like to fly between trees and bridges? Now it is possible. You can enjoy four different circuits with varying levels of difficulty. Dare! It will be a shocking experience.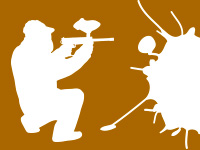 PAINTBALL
Take action, take aim and fire paint balls! Different paintball games for children and adults in a circuit full of challenges. Absolutely amazing!
ARCHERY
Become an unstoppable archer and have fun. Hit the target and achieve al the levels. Enjoy playing with archery!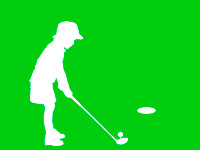 MINIGOLF
14 different tracks are waiting for you to improve your swing and to get the masterstroke. The player who is getting the lowest number of strokes is THE WINNER. Is it you?
FIRST HOLY COMMUNIONS
That special day, Celebrate it in a different and original way! Areas of Paintball, Zip Lines and Mini Golf are waiting for you. Unforgettable!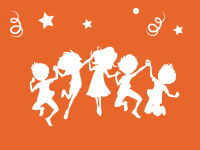 BIRTHDAY PARTIES
Would you like to have a different and exciting children's birthday party? Bosc Aventura Salou is the perfect setting. Many surprises await you.
SCHOOL GROUPS
Educational workshops, sport and amusement in a natural environment thought for the students' visits with desire of enjoying a full day of unforgettable experiences.
COMIATS DE SOLTER/SOLTERA
Are you thinking about celebrating your last night of freedom? Go big and enjoy a party where the most extreme emotions will be protagonists. It is the perfect plan.
TEAM BUILDING ACTIVITIES
Promote the team spirit and companionship going out of the office. Paintball, Death Slides and many other tests will make you a high performance team.
THIS IS YOUR CHANCE TO
ENJOY
A FULL DAY OF ADVENTURES
FEEL THE ADRENALINE AND ENJOY THE ULTIMATE RUSH EXPERIENCE!
See you in Bosc Aventura Salou!